The New Way to Pour Bleach
Are you ready to Never Spill Bleach Again?
We're here to introduce you to the best way to pour bleach, coolant and other liquids with no mess.
HOW DOES THE NO SPILL SPOUT WORK?

The No Spill Spout's design features industrial-grade plastic with vents that allow liquid to escape while air seamlessly fills its place. The simple and sleek product is comprised of 3 pieces: the spout body, a securing ring, and a cap. Each piece comes in a wide variety of colors so you can make your Spouts as unique as you are. Built to replace the common funnel, gone are the days of "glug, glug, glug, splash!"
HOW WILL THE NO SPILL SPOUT IMPROVE MY LIFE?
From Chlorox's bleach to SimpleGreen's earth-friendly household cleaners, the No Spill Spout™ fits over 150 of today's most popular products in their 1-gallon forms.
The No-Spill Spout™ works on virtually any 1-gallon jug, including those containing bleach, industrial cleaners, dish soap, lubricants and oils, radiator fluid and windshield wiping fluid.
WHERE DID THE NO SPILL SPOUT COME FROM?
Hi, my name is Joe. This is my creation.
After years of frustration and hundreds of dollars of ruined pants, sweats, shirts and shorts, I decided to come up with a solution. Thus came the No-Spill Spout, the simple little funnel spout that attaches to 1-gallon plastic bleach bottles to help ease the pain of pouring bleach into the washing machine.
Our little bleach buddy easily screws on like a lid to 1-gallon plastic jugs and the 5" spout length helps reach awkward spots.
I quickly found my invention could be used on hundreds of different bottles! The No Spill Spout can be used for many different applications - I've listed a few below.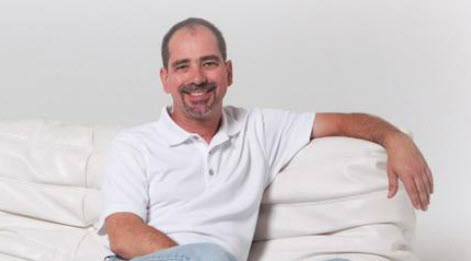 Inventory Guy, Shipping Guy, Janitor & CEO
Windshield Wiper Fluid
Never spill a drop next time you pour windshield wiper fluid, radiator fluid, oil, or any other car maintenance fluids that you have a hard time with.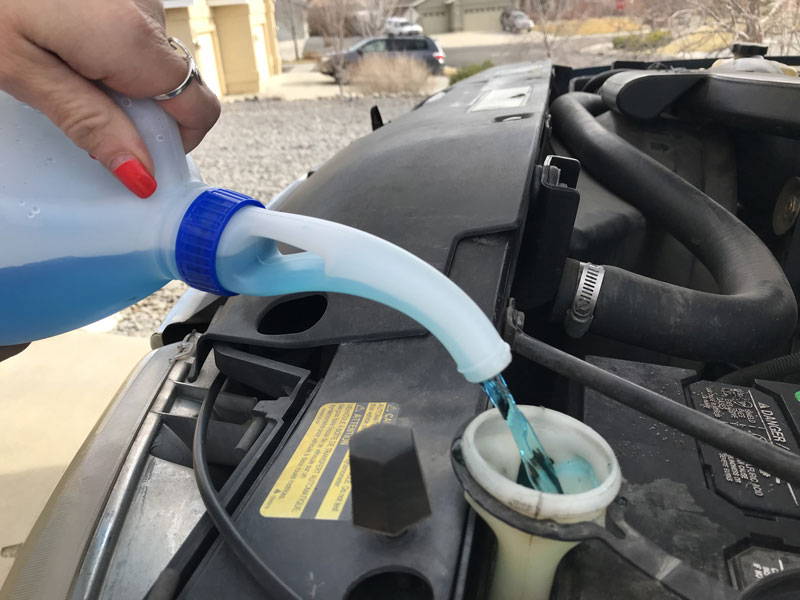 Household Cleaners
Pour effortlessly when refilling your household bulk cleaners and liquids.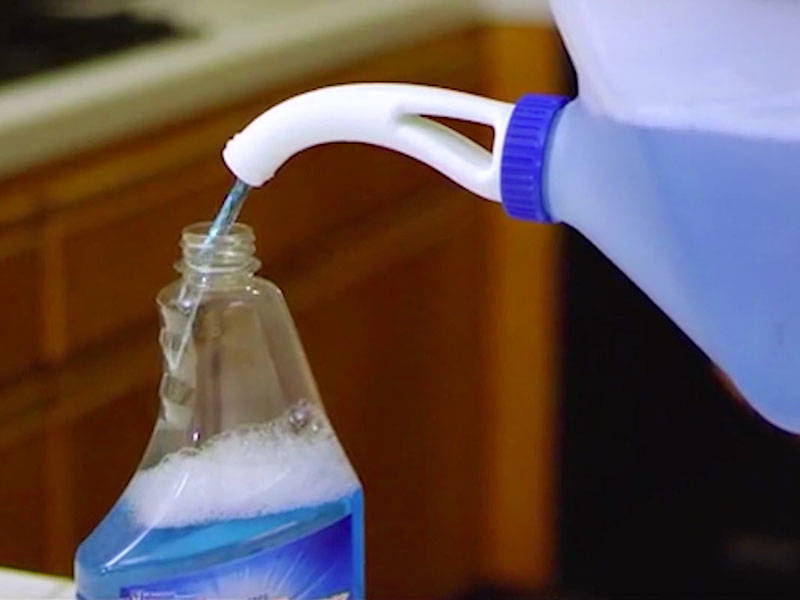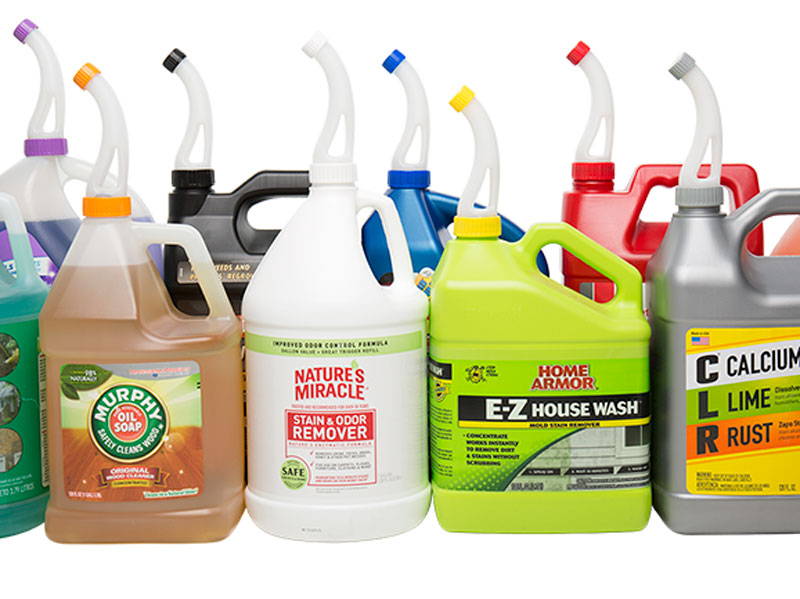 Do not use with Splashless Bleach

We have discovered that using splashless bleach will melt the rubber gasket used to create the seal between the No-Spill Spout and the 1-gallon plastic containers. Splashless bleach is thick and remains on the gasket and the additional chemical properties added to this product break down the gasket. If you are experiencing any issue with the rubber gasket, our team would love to know exactly what product you are using and then make improvements to the No-Spill Spout based on your feedback.